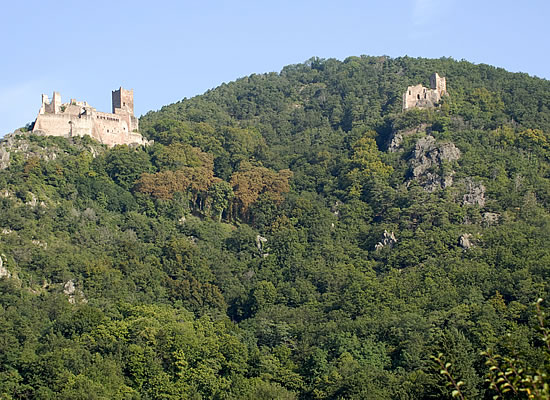 AROUND THE HOLIDAY APARTMENT
Located on the Alsace Wine Route, between vineyards and mountains, Ribeauvillé is a charming medieval city. In the Middle Ages, the city was the seat of the Lords of Ribeaupierre. They built three castles, whose ruins dominate the town. All three are accessible through a hiking trail on the mountainside.


There are many sites in Ribeauvillé which are worth visiting:
the medieval fortifications
the Grand'Rue and its picturesque districts
the City Hall and its collection of silver cups
the Tour des Bouchers (Butchers' Tower)
the old Corn Exchange
the house of Ménétriers (Fiddlers)
Renaissance fountains
Major events to be seen:
the Fiddlers' Festival (the largest annual celebration of the region takes place the first weekend of September. It has existed for over 600 years.)
the famous medieval Christmas market, the most authentic and original of all Alsace, takes place over two weekends in December
wine festivals and various events throughout the summer in the surrounding villages
ACCESS MAP TO THE VACATION RENTAL
Click here to check the map (Google Maps) and locate the vacation rental.


USEFUL LINKS